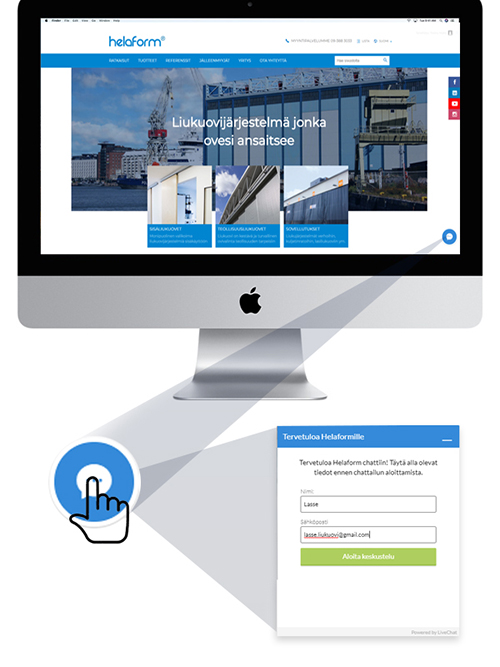 Helaform-chat is an easy and quick way to get in touch with our customer service.
When you open the chat window, you can get prompt replies and direct contact with our sales without queuing. If you need any help with our products or browsing our website, just start a chat.
In the right bottom corner click the "speak bubble" icon to open the chat window.
(When the chat is disabled, the icon turns into an envelope that lets you leave a message which we will get back to on our next business day.)
After clicking on the speak bubble, the chat-window will pop up and you can fill in your name and email in case we need to contact you later. (Data is not shared to third parties or added to mailing lists.)
Start chatting!