Helaform's wide range of welding- and piano hinges offers a suitable solution for most needs. In addition to the basic models made of steel, brass, stainless steel (AISI 304) and acid-proof steel (AISI 316 L), grease nipple models are also available.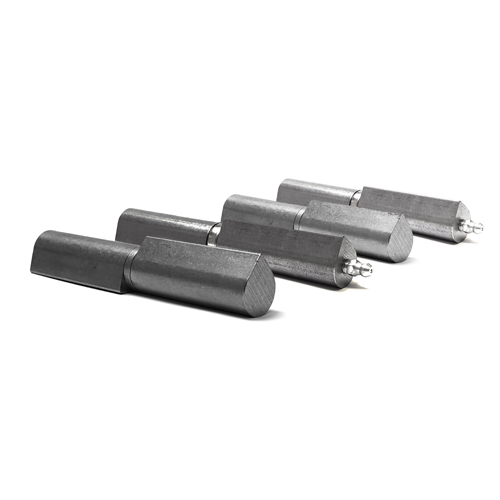 Welding hinges
Welding hinges are durable and easy to install by welding them directly to the door. These hinges are used in steel frame doors for example in:
– entrance doors
– garage doors
– work machine cabin doors
Welding hinges can be used together with Helaform's folding door systems.
Welding hinges product range includes:
– Welding hinges
– Welding hinges with grease nipple
– Stainless steel welding hinges and stainless steel welding hinges with grease nipple AISI 304
– Acid-proof steel welding hinges and acid-proof steel welding hinges with grease nipple AISI 316 L
– Nickel plated thrust bearings
Available lengths(mm): 45, 60, 80, 100, 120, 140, 160, 180
Materials: steel, stainless steel
See our range of welding hinges here
---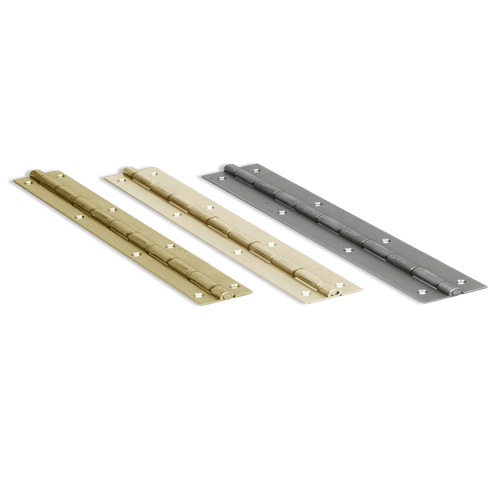 Pianohinges
Helaform's product range includes a broad range of piano hinges. Easy to install piano hinges are mainly used in
– cupboards
– bureaus
– dressers
– drawers
– pieces of furniture
Our stock items include hinges without holes and with holes. The widths of our stock piano hinges are from 20-50 mm, with material thickness of 0,7 x 2.0 mm. We can also supply other sizes and lengths by special order.
The standard hinge length is 3.5 meters and in 10 pcs DIY sets 1 meter.
Materials include steel, brass plated steel, nickel-plated steel, solid brass and stainless steel.