Folding door info – Endfold or Centrefold?
In series 100-500 there are two different types of folding doors: ENDFOLD and CENTREFOLD. The series determines the maximum weight capacity per door, so by changing the track and the hangers you can easily increase the loading capacity from 30 kg up to 150 kg. These systems are available for both interior and exterior applications.
ENDFOLD SERIES

(Door leaf weight 30-150 kg)

The endfold system uses a pivot set or hinges. In this system the maximum width is limited because the weight is distributed only to the other end. The panels can fold to either one or both sides of the opening and can also be stacked behind a reveal if required. The endfold system folds only on the other side of the opening and that is why it is the most common and the most popular system.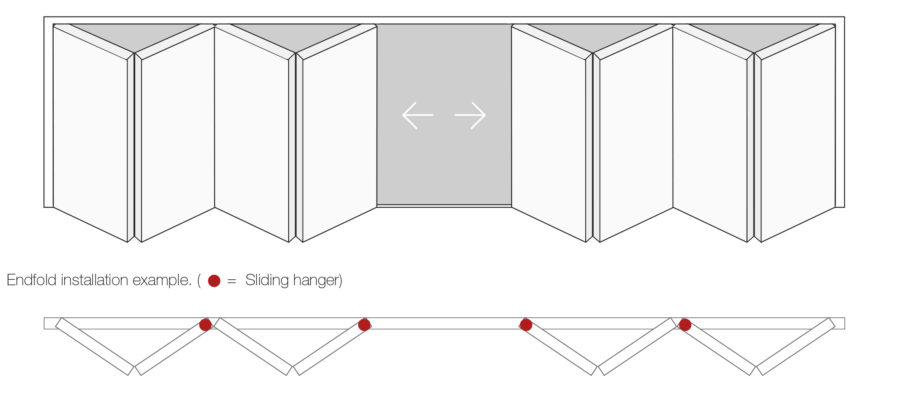 CENTREFOLD SERIES

(Door leaf weight 30-150 kg)

The first panel is half-leaf, hinged to the post and the remaining leaves are full-size. The leaves are hung centrally under the lintel, and they fold to both sides of the opening.