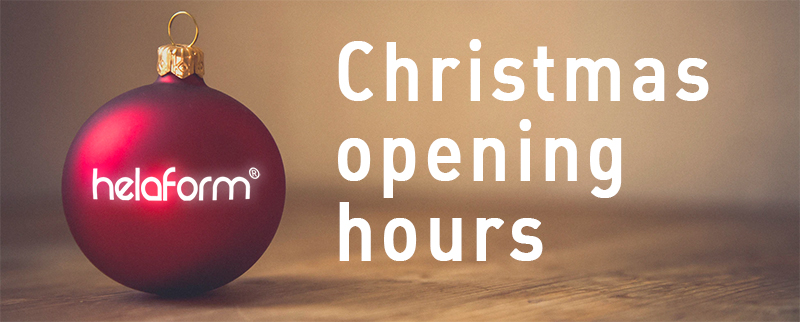 At Christmas time Helaform is closed for Week 52 (December 21-25.2020). We are also closed for New Year´s Day 1.1.2021
Orders that are received by the latest on 10.12. can be shipped prior to our closure. Otherwise, orders will be shipped according to their receival, the earliest on Week 1 (4.-8.1.). Note the holiday seasons effects on the transport companies delivery schedules.
Merry Christmas and success for the new year 2021!