Four decades of steel, sweat and laughter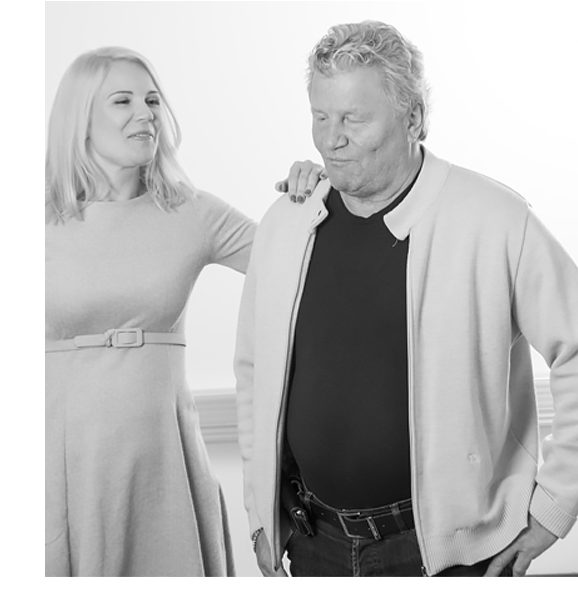 Helaform's story began in 1983, when, together with his partners, my father Timo Lahtinen set out to fulfill his dream, took a leap into the unknown and started operations in the basement room of an apartment building in Roihuvuori. The journey has been rough at times but, through tenacity and the courage to believe in what the company does, Helaform has grown over 40 years to become Finland's leading talent and expert in sliding track solutions.
I, myself, started my career in our family company when I was young, in a number of different jobs. I started in the warehouse and then moved to domestic sales, after which I left for a few years to work at other companies. But as the saying goes, blood is thicker than water. My passion for the family company and the industry never faded, and in fact grew stronger, so I returned to Helaform in 2008 and finally became CEO in 2011. Timo has already stepped back from everyday business, but still acts as Chairman of the Board of Directors and an experienced mentor to everyone working for the company.
One of Helaform's key values has always been service from people for people. We do not aim for "quick profits" but rather a sustainable business which benefits all parties. Since the company's founding, long customer relationships and partnerships have been the foundation of our success. For us, this means that, by following the markets and listening to the customer, we constantly learn new things and can thus offer our customers beneficial solutions that perfectly suit their needs.
Over the decades, we have created and come up with new products and solutions together with our customers. These projects that we have been able to be a part of have been absolutely wonderful and have taught us how versatile our products can be when used for different purposes. The fact that our sliding track systems have, in addition to doors, been used to move such things as TV monitors in research institutes, smartboards in schools, patient beds in hospitals, bike racks and even climbing frames for a Ninja Warrior obstacle course, goes to show that, when we come up with ideas together, the sky's the limit.
Our company is very lucky to have such skilled and motivated staff that enjoy working for us. Both myself and our customers have, time and time again, experienced and felt the enthusiasm and commitment we meet the customer with every day. From the manufacture of the product to sales, marketing and the warehouse, we have top talents working for us in every area, and they each make sure that the product meets the needs of the customer, exactly as agreed.
This success story was not written by any one of us alone – it is a joint effort by everyone. So thank you to our staff, customers and partners for these past 40 years! We eagerly await whatever the next 40 years may bring.
Finally, it is my pleasure to tell you that the new Helaform premises will be completed in summer 2023, in Koivuhaka, Vantaa. A warehouse with twice the space, testing and installation equipment, and new official spaces will enable even more effective service going forward, as well as better opportunities for future business growth. See you in the autumn at the new premises!
Best regards,
Tiia Lahtinen
2nd generation CEO