Helaform Sverige AB founded!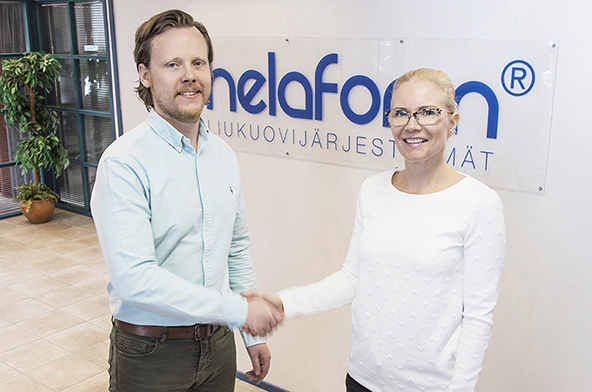 Helaform strengthens its position in the Swedish markets by signing a sole distribution agreement with Helaform Sverige AB. The owners of the newly founded company have long roots in distribution of Helaform products in Sweden under the name of Trident Industri AB, but now the whole business will once again be concentrated solely in Helaform products.
In 1984, the year when Trident Industri AB was founded around Helaform products by Arne Andersson, an official distributorship agreement was made between the companies. Until this year, Trident´s success story has included the distribution of Helaform products and brought them to be a part of Swedish stock listed group of companies called AdderaCare. Now Arne´s son Alexander Anvedahl continues the Helaform business that he already managed for almost a decade in Trident with the newly founded company.
– Helaform´s brand is well known worldwide but especially in the Nordic countries. Due to the long history of Helaform products in the Swedish construction and agricultural markets, the customers finds the brand to be a very reliable choice for their need, a choice that offers quality products for a variety of uses. Because of this, it was obvious that by branding the whole company under the Helaform trademark it would give us a great benefit to even increase our presence in the Swedish markets.  – Alexander Anvedahl, Managing Director of Helaform Sverige AB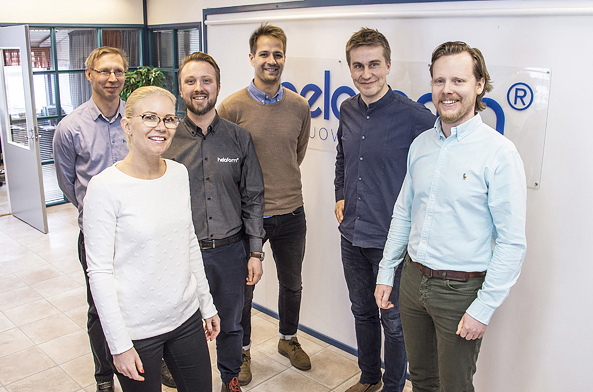 Alexander represents now the second generation of the family that started the distribution of the Helaform products in Sweden, just like Tiia Lahtinen represents the second generation of Helaform Oy.
– We are extremely lucky to be in cooperation with a company which owners are so determined and focused on selling Helaform products in Sweden. The decision to continue the sole distribution rights and to even grant the rights to use Helaform´s trademark was rather easy as it is an absolute pleasure to work with someone as professional as Alexander. Our fathers started their cooperation in 1984 and now 34 years later Alexander and I get to do the same and continue the success story by expanding our cooperation. – Tiia Lahtinen, Managing Director of Helaform Oy
Helaform Sverige AB will start operating right away and their website has just been launched on www.helaform.se