Metropolia university's new campus' silent working spaces with sliding doors

Approximately 6000 students' and 500 employees' campus is the biggest of Metropolia university's four campuses. The campus creates an open learning network that breaths life to East Helsinki and a forum where you can create something new together.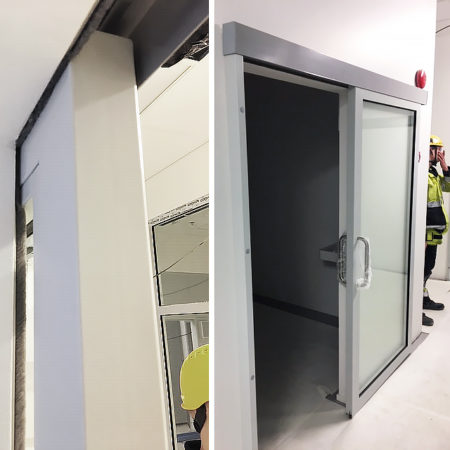 The first stage of the campus, A, was opened in January 2019. Approximately 3000 students and 250 employees moved to the campus. The second stage is planned to be ready in the Fall of 2019.
Helaform's customer, door manufacturer As Saku Metal Uksetehas provided hundreds of doors to the D section, where 30 sliding doors included Helaform's sliding door hardware. As a working title "silent work spaces" were installed with steel framed ( 50 mm) glass sliding doors were 655 grey cover plates were used with the Soft close function.
In addition the customer used brush seals even in the bottom of the door, since the door "dropped" down when it hit the door frame. This was done according to the buyers wishes to create a sound-proof door solution.
Interested in our cover plate set?