New advanced track stop with a damper is here!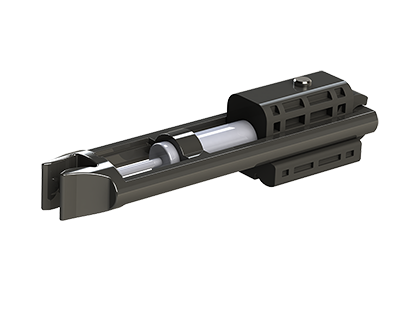 In addition to all the benefits of a sliding door, the comfortable use of a sliding doors becomes even more import every day. To help with the comfortable use of a sliding door, we have developed a track stop with damper, Soft Stop. This small and compact mechanism includes new features that will help the sliding door slide smoothly. The Clip Stop function includes a clip that takes hold of the hanger and prevents the door from bouncing back when closed or opened. The damper slightly slows the door's movement, which makes it more convenient to use then just a track stop.
Compatible with tracks:
– K-75 Flow (Al)
– K-75 (cover plate set)
– K-75 steel
The Soft Stop has been developed so that it is easy to install and compared to our previous track stops, it can be installed completely inside the track. Check out more on the product here.
This new mechanism will be showcased also at the Finnbuild exhibition.