SAGA 150 bracket is changing. In the future both SAGA 150 and SAGA 300 series will use the same bracket


We constantly want to develop our products and try to unify our product range as much as possible.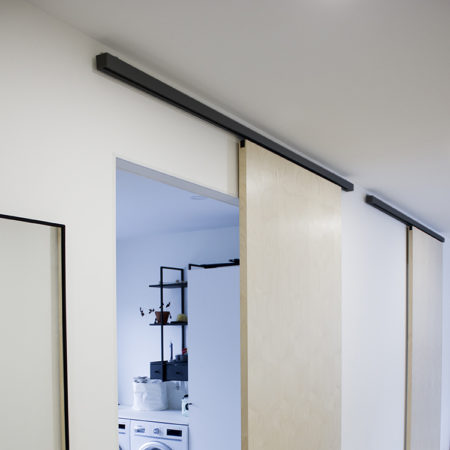 We wanted to keep the same streamlined and stylish design for both SAGA tracks. One of the reasons for this is that it enables the use of some of the same products in both tracks. From the start the same stop has been used for both tracks. Now you can use the same bracket as well. So in changing the hanger and track you can get a solution for either up to 150 kg or 300 kg weight capacity.
This bracket is already known from the SAGA 300 series. Due its delicate design and flat shape it pairs well with the streamlined track design. SK-150/300/SAGA bracket can carry up to 300 kg weight capacity, so whether you have a heavy or light door you can use the same bracket.
Sometimes you need a little more color on your track, so that you can better high-light your stylish door. We can offer anodized tracks in different colors according to your project requirements. The most interest has been shown for the black anodized track and you can combine the track with black anodized brackets as well. Ask more about our color selection from our sales.
Interested in black SAGA?