SAGA Syncro Duo opens sliding doors simultaneously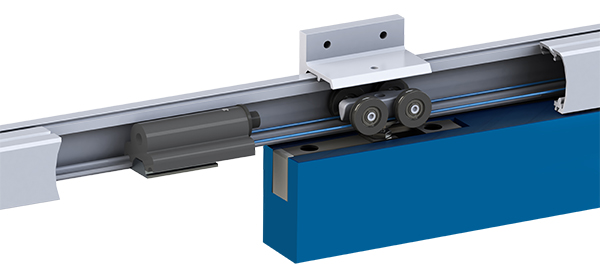 We have designed the market's first Syncro sliding door mechanism for double doors that is installed COMPLETELY INSIDE THE TRACK. This way the gap between the track and the door is still kept to a minimum and the system still has the stylish SAGA series style.
SAGA Syncro Duo is designed to be used with the SAGA 150 track. This system enables you to move two doors simultaneously by just moving one door. This is very useful in big doorways, where two sliding doors can cover the entire door way and still slide smoothly to their own sides.
SAGA Syncro Duo can be bought completely installed inside the track, so you do not need any specific knowledge to install it and it makes it quick to install.
Check out the SAGA Syncro Duo video from FinnBuild-expo 2018.