Our product development team has been working hard lately to improve our 2000 series, intended for extremely heavy sliding doors, so that it will better meet the needs of our customers and the industry without compromising on quality. As a result, we have now updated our selection, and products from the updated 2000 series have arrived at our warehouse. Through small but significant changes, we have created an excellent sliding track system for the needs of big and heavy sliding doors.
MORE COMPACT SIZE
An important aspect of product development was to be able to reduce the size of the track while still maintaining its load carrying capacity. Thanks to this, we have changed both the height and width of the track, which means that the track takes up less space at the installation site and can more easily fit in places where the installation area is limited. The body of the hanger was narrowed and at the same time the steering bearing was enlarged, which ensures straight and stable sliding of the hanger even better.

NEW WALL BRACKET
The adjustable wall bracket that has been added to the series enables the adjustment of the distance between the track and the wall, which makes it easier to set the gap between the wall and the door depending on the thickness of the door being used. The height adjustment of the bracket, in turn, enables the easier and more versatile adjustment of the track's height. Also as a change from the old bracket, where the bolt was loose, in the new one, the bolt is welded onto the bracket frame.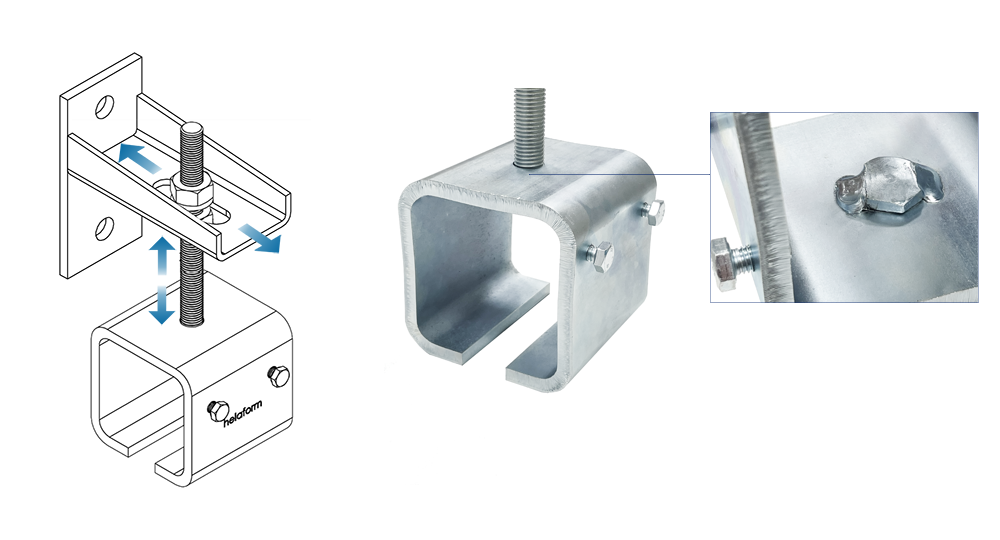 REDUCED PRICE
The decrease in material has resulted in reduced costs, which in turn offers our customers attractive and competitive pricing.
PRODUCTS
See the updated products on the product data sheets and download the updated PDF and DWG images. Note! The product data sheet of the new wall bracket will also be updated on the website soon.
2000 series products available from stock now!