Easy to use sliding doors for AVIA Senior Service centre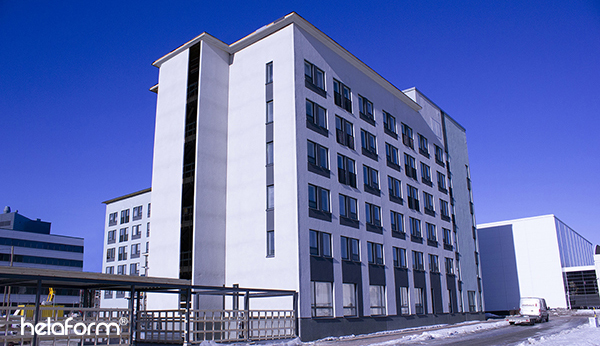 YIT and Hemsö Fastighets Ab have had a senior housing project which is set to be ready in April-May of 2019. This senior care centre is part of a general service centre project, valued at 21 million euros, where several service centres will be built around Finland. The project includes 126 senior apartments in addition to a day care centre for 72 children.
Helaform delivered 67 sliding door systems to the AVIA Senior Service centre. 655 Cover plate set was chosen, which has already been used in several senior housing projects. Mattiovi Oy's standard white door profiles were used with the 655 Cover plate set.
---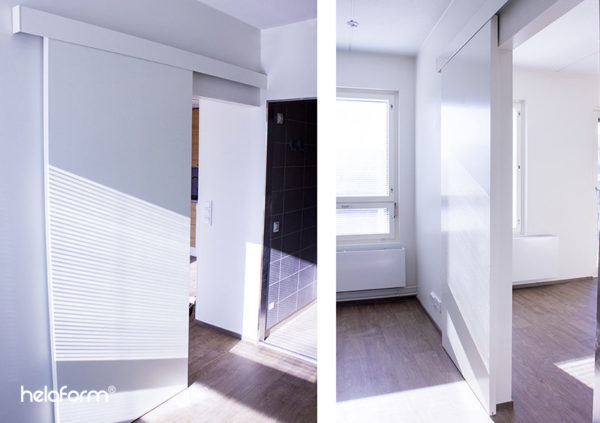 SLIDING DOORS AS ROOM DIVIDERS BETWEEN THE BEDROOM AND LIVING ROOM
The senior service centre has different size apartments mainly with two rooms. Sliding doors were mainly used to divide the bedroom from the living room area. Sliding doors give the apartment space and light and in some apartments the bedroom is quite small so a sliding door that slides next to the wall, does not take additional space and is never in the way. One of the best things about the set especially in senior apartments is that it is a top-hung system, which leaves the floor accessible for for example wheelchairs and walkers to go through. And of course the floor laminate can be seamlessly installed from one room to another, which also looks stylish.
---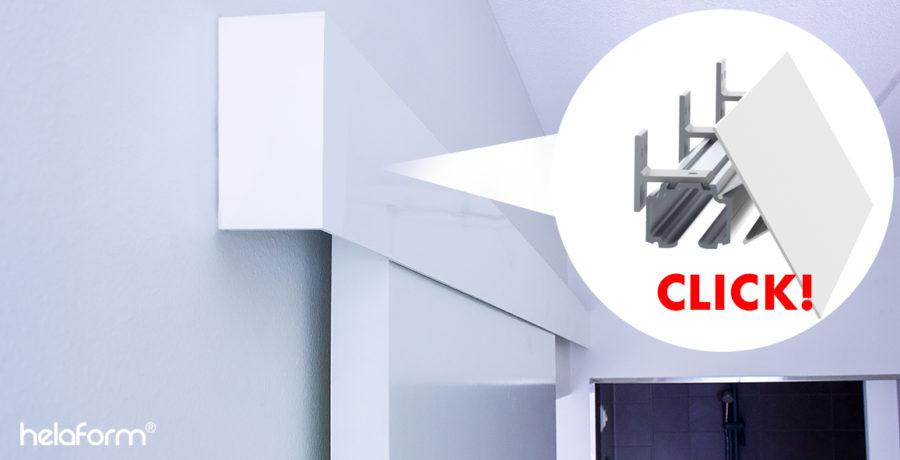 QUICK AND EASY INSTALL
655 Cover plate set has been designed so that the installation is as easy and effortless as possible. Slide-on wall brackets insure that no additional holes need to be drilled to the track and the cover plate which covers the track and fittings does not need any additional screws to be assembled to the track. So you can just Click the cover plate on to the track. This sliding door system does not need any maintenance and it is a long-lasting system.
For more info and images, click here
---
Would you like to have an offer for the 655 Cover plate set for your project?