RETRÖ FITTINGS SET UPDATE
HANGER
The placement of the holes in the hanger has been changed, with the upper hole being moved 20 mm higher (image no. 1).
In addition, 2 tapes (3M VHB 155 x 35 mm) have been added to the package, to be used ONLY if the door can be attached with just one bolt to the structure that holds the door.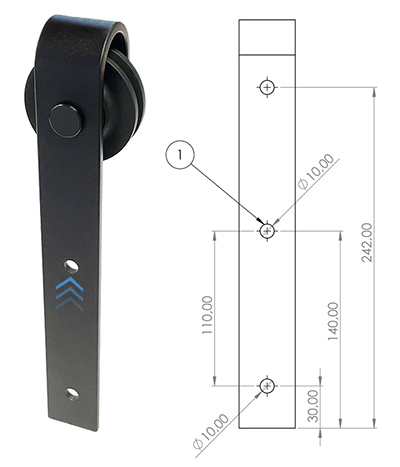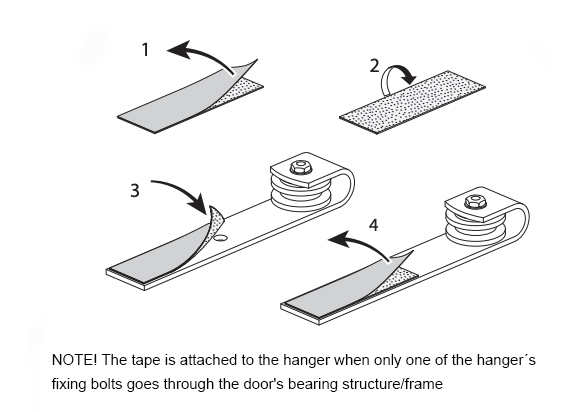 WALL BRACKETS
In addition to the current wall brackets (34 mm), the series now includes 40 mm long brackets (2M: 5 pcs and 2.4M 6 pcs). The longer brackets push the centre line of the door 6 mm farther from the wall. This enables the use of a skirting board, even with a thicker door.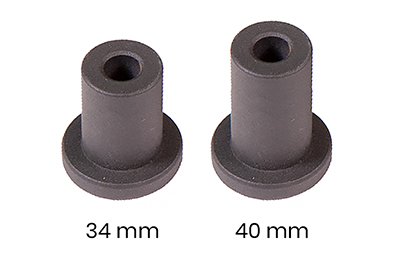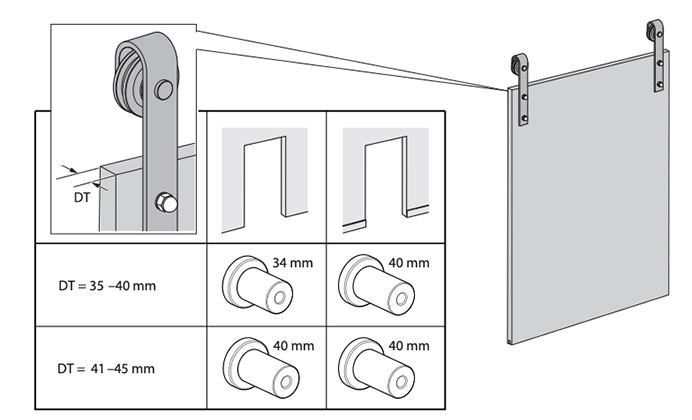 BOTTOM GUIDES
One bottom guide added to the series. Generally, one bottom guide is always used, but two bottom guides can be used on either side of the door, for example, if the door does not have a groove or you do not want to make a groove for the bottom guide. The height of the bottom guide has also been changed from 24 mm to 20 mm, which leaves a lower gap between the floor and the door, and enables a shallower groove in the door. The screws (2 pcs, 4.2 x 25 mm) and wall plug (2 pcs, 5.5 x 20 mm) have also been updated.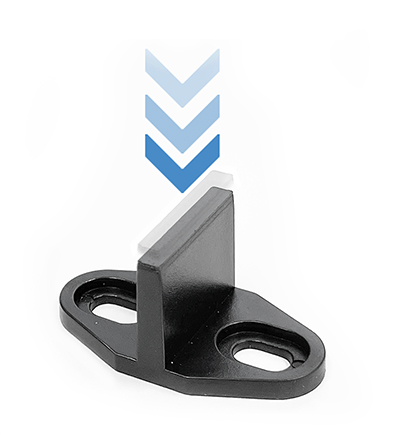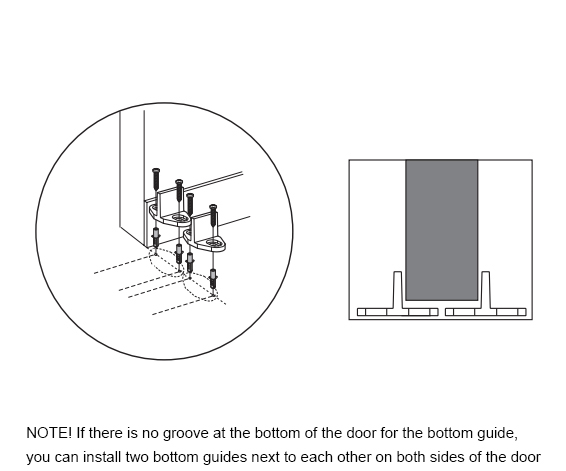 NEW PRODUCT CODES
RETRÖ fittings set 2 metre: 11700-0
RETRÖ fittings set 2,4 metre: 11701-0
You can find the updated dimensions and DWG images as well as the installation instruction using the link below: